CHILD & YOUTH ADVOCACY CENTRE - Grande Prairie
Located in the city of Grande Prairie, the Caribou Child & Youth Centre opened in 2012 as the second child advocacy centre in the province of Alberta. The Centre serves children and youth (under 18) who have experienced sexual, physical or psychological abuse, exploitation, and/or neglect. We also work with those who have witnessed other types of trauma or violence. Our services include:
CHILD VICTIM SUPPORT: We have provided support to thousands of Victims of Crime since 2012.
THERAPY SERVICES: Our staff help improve coping strategies, foster resiliency with processing trauma for children & youth.
COURT SUPPORT & ADVOCACY: We provide guidance to those navigating the Criminal Justice System.
FORENSIC INTERVIEWS: Our structured interviews are intended to elicit detailed information that the child may have experienced or witnessed.
FAMILY SUPPORT ADVOCATE: We are dedicated to providing assistance to non-offending parents and caregivers.
OUR VISION & MISSION
Our collaborative approach strives to minimize stress, anxiety, and trauma to the child witness.
FROM OUR CLIENTS
Read testimonials from our past clients: parents, youth and children
RESOURCES
If a child or youth discloses abuse, we porvide extra information to help you.
Traditionally, when a child needed to report abuse, they were forced to do so in the same manner as an adult; in an institutionalized setting with adult expectations. The child is expected to go to the police station, surrounded by sometimes scary strangers in the waiting area, then shuffled through the interview process expected to tell their stories a number of times to various players involved in the investigation. One could only imagine this intimidating endeavor for a child who finally mustered the courage to disclose.
Knowing how difficult this process can be several community agencies partnered together to establish a more streamlined and child centered approach to investigation.
Now, children are able to utilize the Caribou Child and Youth Centre which uses a multi-disciplinary team. This collaborative approach strives to minimize stress, anxiety, and trauma to the child witness while working to promote safety, protection, and justice.
Advocacy & Referrals On Behalf of the Child Victims of Abuse
What is provided at the Caribou Centre?
The Caribou Child and Youth Centre houses a child welcoming venue, for RCMP and Child and Family Services, to conduct interviews of alleged crimes of abuse against children.
A space for children to testify remotely during court proceedings.
Audio video recording of the interviews to be used in court proceedings.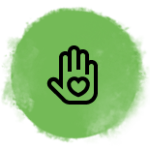 Crisis intervention, support and counselling to child victims of crime and non–offending family members.
A facility dog to support children during child forensic interviews and court proceedings.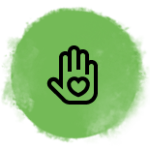 Ongoing support to the non-offending family members.
Court preparation, accompaniment and support throughout the court process.
291 Individual Children Interviewed Regarding Allegations Of Abuse in 2021
1000+ Child Victims of Crime Supported Since 2012
The Caribou Child and Youth Centre's ability to safeguard the interests and well-being of abused children, while at the same time fight for the truth and justice comes from its multi-disciplinary team.
By combining the skills and resources of several agencies in one, The Caribou Child and Youth Centre is equipped to focus on the well being of the children that come through our doors.
We provide a safe and comfortable environment for the child as they go through this process.
We help to simplify the process and decrease some of the stress associated with reports of child abuse.
We advocate for the child within the criminal justice system and help find supports within our community.